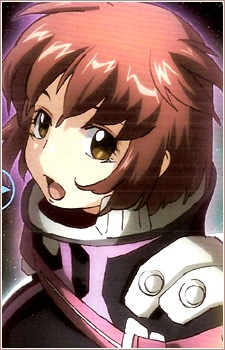 Tamaki Irie is a "Prince," one of the genetically engineered children raised to operate armed robots called "AHSMB" (Advanced High Standard Multipurpose Battle Device). She along with the rest of Team Rabbits recently graduated from a school in an academic city called Grandzehle.
Personality
Edit
Tamaki can be high-spirited and tends to be a good and wonderful friend like Izuru, but she is heavily immature when it comes to finding 'true love'. Tamaki is known to be an air-head with a easily manipulated character (this is shown when Giuliano has Tamaki cooperate with her team on a mission by calling her 'Kitty').
Relationships
Edit
Ad blocker interference detected!
Wikia is a free-to-use site that makes money from advertising. We have a modified experience for viewers using ad blockers

Wikia is not accessible if you've made further modifications. Remove the custom ad blocker rule(s) and the page will load as expected.